Sun, August 7th
How are Wakoku students spending the last night with Host Families? We are sure they are talking about wonderful life for two weeks and it will be the greatest memory for them. We are also thinking they are packing well or not. They will show us their big smile tomorrow morning. (We hope all of them bring their Air ticket and Passport in their hands, we are a little bit worried about it.)

* Students weekend life : We had no contact for bad things from them except one student missing her cell phone. ( - 22:00)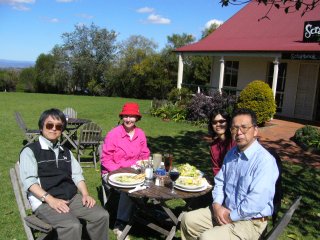 @
---
We, teachers met Majella, 2nd person from left, today.
She taught English at Wakoku January 2005 - December
2005. She was very popular by students because she
touched them with warm and kind heart every time. She had got enough Japanese Culture during staying in Japan and She teaches Japanese now at two elementary
schools in her town, Toowoomba, QLD.

We hope we can meet her again some day and she is well forever.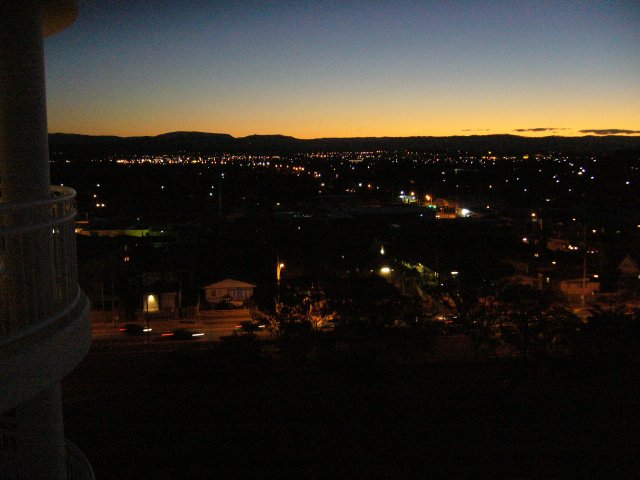 Light of home : There are 30 Wakoku students two weeks life. iGold Coast, 17:50pmj