8:00
The first day. Students were a little bit nervous. It was good to seem they were fine.
8:45
The Orientation by Mrs. Keyway.
Taking a school tour by Hillcrest students.
12:40

Lunch Time.

All Hillcrest students, Kindergarten to high school, at same time. each Wakoku student had lunch a boxes which host family made too.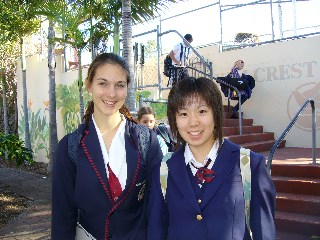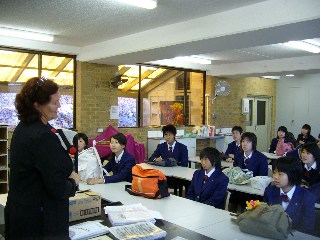 10:25 - 10:45
Morning Tea Time Our students were sure that is to have TEA. But Hillcrest students were eating snacks here and there. It is just Snack Time!
10:45 -
Started to Attend classes by three students per group. Class mates helped them anytime, anywhere. We are very glad to see it.
1:35 - 3:15

Attended class.

At first, Wakoku students was little bit confused by English & English. After soon, they were settled down and followed teacher and class mate.

15:30

Travel to home with host buddy.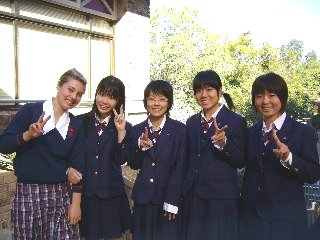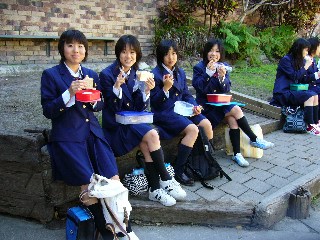 19:00 - 21:30

Watched Musical "Crazy for You" performed by Hillcrest students at Theater.

It was a wonderful musical because students on the stage weared beautiful costume and they played really hard, in addition the real orchestra. Many family and friends also came here to see.